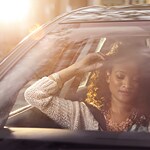 One of the more challenging types of motoring situations involves driving in significantly sunny conditions. There are some important steps to take to combat the dangers associated with driving in particularly bright sun.
In order to reduce glare when driving in bright sun, take advantage of quality polarized sunglasses. Although a bit more expensive than a basic pair, you will be pleased with how effective they are. Consider turning on your headlights when driving in bright sun. This alerts others your presence, a fact that enhances the safety of everyone on the road.
If the time has some to begin looking for a new car, SUV, or truck, we are eager to assist at Lithia Medford Volkswagen. We've a wide range of different cars, SUVs, and trucks on our lot and in our showroom. Conveniently located in Medford, we're happy to schedule a test drive for you.